Cadoro Plasters
Microcement PoolCem F2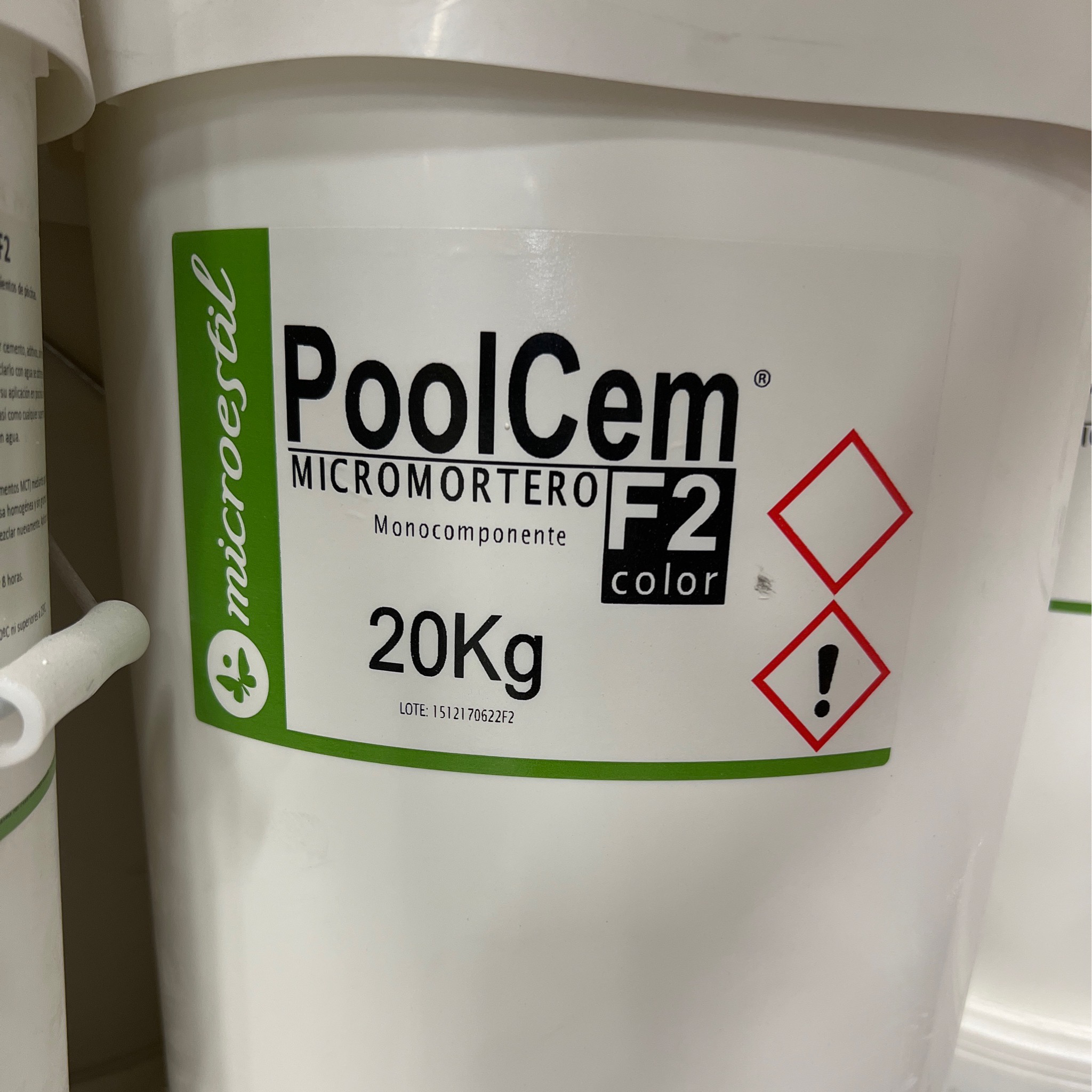 Description
F2- TOPCOAT =250 SQ FT PER BUCKET FOR 1 COAT
Comes in eggshell white
Unlike "normal" microcements, PoolCem micro-mortars have been developed to create coatings resistant to constant immersion, being waterproof on the positive side but breathable on the negative side. These properties are typical of the micro-mortar, they do not depend on any primer or final varnish.
In constant immersion, PoolCem coatings, being natural, unlike synthetic coatings, can be affected by hyper-chlorinated water and/or too high or low pH (acidic water).
The composition, among other components, incorporates permanent water repellents, hydroxides, resins and specific additives, which once the micro-mortar has completely set, a very compact coating is obtained in its structure, avoiding possible blistering due to osmotic action. In this way the coating remains unchanged in humid environments.
In constant immersion it is not recommended to varnish the coating since the same water protects it from most possible organic stains, a varnish would nullify part of the properties of the micro-mortar in immersion.
On terraces and outdoors it behaves exactly the same, bearing in mind that it will not be subjected to the same pressures as it is in immersion, we recommend varnishing the coating with a one-component water-based varnish (ESTILPUR 1C), this allows the coating to breathe and offers you some protection. Said varnish must be renewed every 3 or 5 years to avoid premature erosion of the coating.
Indoors, it can be protected with the ESTIPUR 1C varnish or with the two-component varnishes ESTIPUR PU20 or ESTILPUR DV, but with the two-component varnishes the waterproofing properties of the micro-mortar will be cancelled, and its application indoors is merely due to the hardness and aesthetics of the coating.